Installations and Building Work

We are fully HETAS Registered and make sure our HETAS Registered Installers are working to the very latest guidelines using tried and tested techniques and the utmost care when working in our customer's home.
We recognise that even the simplest of stove and flue system installations can be scary and potentially very messy, requiring careful and considerate tradesmen at the top of their game.
Our team of professional installers are trained to keep mess to a minimum while getting on with the task to minimise the time it takes to complete the installation and give you your home back in the condition in which we found it.
While we cannot always guarantee that the job will go smoothly, we try to make sure we get the right information during our pre-installation survey to give us the best chance of doing the job in one go, but sometimes we'll come across problems we cannot foresee, and we'll communicate with you as we go, and find a solution as quick as possible to finish the install properly, safely and as quickly as we can with minimal disruption.
Stove & Fireplace Installations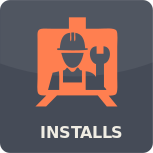 If you are looking for more than a simple installation of a stove, with an adventurous idea or installing a stove where there isn't currently a fireplace, or your existing fireplace is too small and needs increasing in size, then we've got a team of professional tradesmen that can undertake building work before we install your nice shiny new stove.
We can quote for doing the building works within the sale of a stove, or we can work with your own choice of builder to achieve the look and install you desire – although we prefer to take the work on ourselves, to avoid anything being lost in translation, and make sure that the components we order for your stove installation fit correctly first time.
Building Work for Fireplaces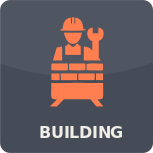 We start with a pre-installation survey before ordering any stove or flue system. Every flue system install is different to the last, and different to the next one we do. We basically tailor-make your flue system to the specific situation we find in your home.
Your choice of stove and where you want it will determine what needs to be provided with it, such as a hearth, maybe a mantel or replacement beam, and specific flue system parts to safely remove the fumes from your stove to the outside world within current regulations.