Fakenham Fires
Premier Fireplace, Stove, Wood Burner, BBQ and Fuel Shop
Whatever Your Flame, It's Your Flavour!
Welcome to Norfolk's one-stop-fire-shop, Fakenham Fires, where we cater for everything to do with fires – wood-burners, gas stoves, electric fires, multi-fuel stoves, barbeques, range cookers, fireplace mantels, fireside accessories, fuels, fireplace installations, and Calor Gas bottles.
Our customer-first team is here to advise you on choosing the right products for the right spaces, offering home installation surveys, with years of industry experience. We're set-up to cater for all styles, any position in your home, and all fuel types from our amazing little showroom, situated less than 10 miles from the north Norfolk coast.
Approved Dealer and Installer
We stock, sell and completely install the best stoves – covering all fuel types – to create that warm and cosy home you've always dreamed of.
Fully accredited and approved by the brands we offer, all our work is safe, compliant and comprehensively insured.
Working with the best names in industry, we create beautiful spaces for fires and flames, both indoors and out, with products that sell themselves and craftsmanship second to none.
If a barbeque or a range cooker is on the menu, look no further – we've got everything you need to bring out the alfresco chef in you, or help with those lovely home-cooked meals in your kitchen. We've also got some useful outdoor furniture to help you prepare and store food whilst hosting outdoors.
Stove Installations and Building Work
We are fully HETAS Registered and make sure our HETAS Registered Installers are working to the very latest guidelines using tried and tested techniques and the utmost care when working in our customer's home, and we've got a team of professional tradesmen that can undertake building work before we install your nice shiny new stove.
Eco Focused Fires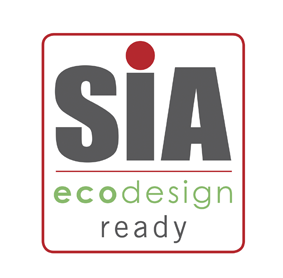 We're proud to provide Stove Industry Alliance approved EcoDesign Ready products. These provide you with the very latest burning and airflow technology for cleaner, efficient fuel burning that is kinder to the environment and uses less fuel to achieve the same heat as older stoves.
Stove Fuel Deliveries
We sell a variety of conscientious fuels that do as little harm to the environment as possible – for example, we refuse to sell wet wood or dirty, old-fashioned coal as there are modern, cleaner alternatives available. We're not waiting for dirty products to be banned – we just won't sell them! We also offer a regular or one-off delivery service to our customers.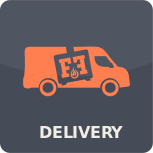 Stove kW Output Calculator
To get the most out of your stove, you need to choose a product that suits your room size. If you choose the right kW output for your room, you'll be able to have it turned up properly without overheating your space.
This will allow for the most efficient burning of fuel, which allows for the cleanest flames with the fewest harmful particles being released into the atmosphere; the nasty bits are burned properly before they have a chance to escape the fire chamber.
If you choose one too powerful, you won't be able to have it turned up and it will be inefficient at burning fuel and release too many harmful particles into the atmosphere. If you choose one too weak to heat your room, you'll not benefit from enough heat. Get it right, and you'll really appreciate the difference.
As a rule of thumb, if you calculate the cubic metres of your space and divide it by 14 you'll get a rough guide of the kW necessary to suit your home and give you the best results.
You can leave the maths to us, or use our handy little kW Calculator:

kW Calculator
Enter your Length, Width and Height below: